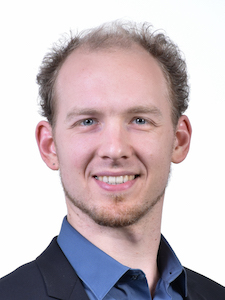 I am PhD student in the Code Recommenders subgroup of the Software Technology Group at TU Darmstadt.
2013–now, TU Darmstadt, PhD student, advised by Mira Mezini
2012, Pontifical Catholic University of Rio de Janeiro, exchange student
2009–2013, TU Darmstadt, master's degree
2006–2009, TU Darmstadt, bachelor's degree
My general research interests include: developer-assistance tools, bug detection, mining software repositories, and software testing. I lead the Eko Software Campus project, in which we build MuDetect, a developer-assistance tool that finds API misuses, i.e., incorrect or non-optimal usages of APIs in programs. I'm the project lead of MuBench, a benchmark dataset and pipeline for API-misuse detectors. In the past, I've also been a core contributor to the KaVE Software Campus project, in which we built a developer-assistance tool that helps developers learn and use third-party APIs quickly and correctly in their work.
I served on the following committees:
I am a teacher and student of Software Engineering topics in general. My activities include university-level courses, Code Retreats, the Let's Developer YouTube Channel, and individual consultancy.
---